STUDENT SUPPORT SERVICES
At Athens Christian School our goal is to see every student equipped to become a successful, confident, independent learner and to assist them in discovering and celebrating their unique God given gifts and talents.
Our Student Support Services embrace differences, focusing on each individual student's strengths and weaknesses. It is our desire to enable students to succeed in a college prep program.
Students who have a current psycho-educational evaluation and students enrolled in the Georgia Special Needs Program, upon acceptance, will be eligible for support services. Other students may qualify for services as well, per medical diagnoses which would lead to to a 504 or IEP in Georgia public schools.
Student Support Services at Athens Christian offer a unique mission complimenting the current goal of Athens Christian School—teaching, nurturing and supporting students from a place of individual learning styles.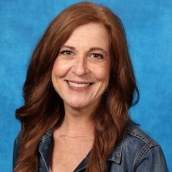 Susan Cape
Teacher, Lower School Resource
Degrees
BS

Piedmont College

(1997)

M Ed

Grand Canyon University

(2012)