HEAD OF SCHOOL'S CORNER
Steve Cummings is a 1981 graduate of Athens Christian School, and the youngest son of ACS Founders, Drs. Buhl and Lois Cummings. In 1984, Mr. Cummings graduated with a Bachelor's degree in Social Studies Education from Bob Jones University, and in 1987, obtained his Juris Doctor degree from The University of Georgia School of Law. Following a two-year, federal judicial clerkship, Mr. Cummings practiced law in Atlanta and Athens from 1989 until July, 2008, and served as Legal Counsel for the American Association of Christian Schools. In July of 2008, Mr. Cummings became the second Head of School in the history of Athens Christian School. Mr. Cummings is married to Michelle Hebert Cummings from Kenner, Louisiana, and has four sons, Joshua, Elijah, Titus, and Seth.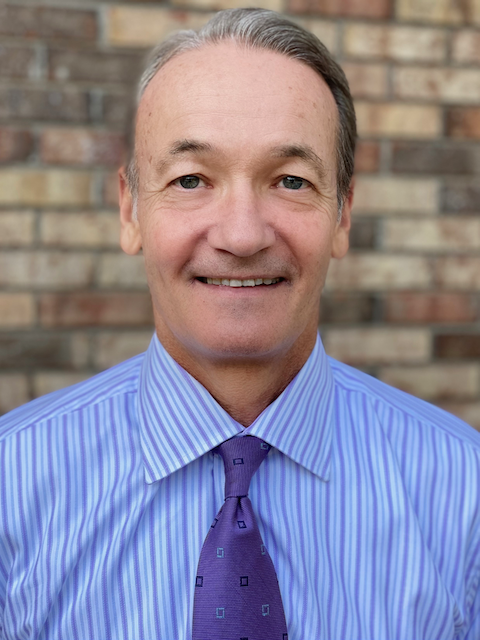 Steve Cummings
Head of School
Degrees
College

Bob Jones University

(1984)

Post-graduate

UGA School of Law

(1987)
WEEKLY COLUMN
01/21/22
DAR WINNERS! - Congratulations to ACS Fifth Grader Harper Westbrook and Eighth Grader Loran Alivia Daniels for being named winners of this year's DAR Essay Contest. This annual competition is sponsored by the Elijah Clarke Chapter of the Daughters of the American Revolution, and this year's theme focused on The Tomb of the Unknown Soldier.
The DAR is a non-profit, non-political volunteer women's service organization dedicated to promoting patriotism, preserving American history, and securing America's future through better education for children. The DAR gives out thousands of dollars in educational scholarships each year.
The DAR Essay Contest was established to encourage young people to think creatively about our nation's great history. ACS thanks our local DAR Chapter for promoting this important educational activity.
01/07/22
NEW YEAR'S CLASSIC - After taking a year off because of Covid, the annual New Year's Classic Bible Quiz Tournament is back on at ACS. This is always a special day for our School, as we host one of the largest tournaments in the Country.
Bible Quizzing is one of the unique extracurricular activities offered at ACS. Bible Quiz students memorize large portions of Scripture and then compete in tournaments where they are asked questions about the passages they have committed to memory.
This year's tournament will include teams from Georgia, South Carolina, Tennessee, Florida, Pennsylvania, and Wisconsin. These students are hiding God's Word in their hearts and meditating on it often - one of the many benefits of a Christian school education.
12/31/21
JOSEPH'S DREAM - Mary was betrothed to Joseph at the time the Holy Spirit formed Jesus in her womb. Under the law of that day, if a virgin became pregnant by a different man during her betrothal, she could be stoned to death.
I have always wondered what was going through Joseph's mind when he found out Mary was pregnant. How crushing and disappointing that news must have been. After pondering this for a time, he ultimately decided "to put her away secretly."
That's when God sent an angel to speak to Joseph in a dream. This dream changed Joseph forever. The dream brought hope and faith where despair had lived and allowed Joseph to fulfill his role in God's great plan.
12/24/21
WAS HE THE MESSIAH? Not many people dispute the fact that Jesus was a Jewish historical figure who lived over 2000 years ago. The controversy over Jesus is whether He was who He claimed to be - the Messiah, the Savior of sinners.
Some claim He was a great teacher, or even a prophet, but not the Messiah. But if he was not the Messiah, then His claim that He was the Savior of sinners was a lie. How could Jesus be a "great teacher" if He lied about who He was?
If He was not a liar, then He is who He claimed to be. He was and is the Messiah, and we joyfully celebrate His birth again this Christmas!
HOPE! Many Christians are now celebrating the Advent Season. Advent begins each year on the 4th Sunday before Christmas.The word advent means "coming" or "arrival." During this Season, we look back to celebrate the birth of Jesus in His First Advent, and we look forward to His return as King in His Second Advent.
We celebrate with great hope because we know that, when Christ returns, He will bring peace and justice to the world. At times we can grow discouraged by the injustices all around us - Christians persecuted, and innocent lives taken in random acts of violence, just to name a few. But this Advent Season is one of hope - hope in the One who will make all things new.
12/10/21
CHRISTMAS FOR THE FAMILY AT ACS - This Thursday, December 9, we will present our annual Christmas for the Family program at Athens Christian. The program will begin at 7:00 pm in the ACS Drama Center.
We will celebrate the Christmas season in word and song, while being entertained by our Middle School and High School Bands and our Middle School and High School Choirs. In addition to listening to some of our favorite Christmas songs, we will be reminded that the gift of the Messiah was the GREATEST gift ever given to mankind.
The program is free and open to the public. We hope you will come and celebrate with us on the 9th.
12/03/21
AMAZING EFFORT! One of the most important things we do each year is to participate in the NE Georgia Food Bank's Hunger Bowl Campaign. This year, after an incredible outpouring of generosity by our ACS families, we smashed our school goal and brought in the equivalent of 125,000 cans of food. That is AMAZING!
I could not be more proud of our ACS community. For the 8th year in a row, ACS was the overall Hunger Bowl winner.
A BIG thanks to Pam Kennon and Sara Crawford who headed up our efforts. And, thanks to all of our faculty members who encouraged our students to give, and who talked to them about "why" we give.
11/26/21
THE THANKSGIVING PRESIDENTS - For Americans, Thanksgiving has always been a celebration of God's blessings on our Country. In 1789, President George Washington issued the first national Thanksgiving Proclamation:
"Whereas it is the duty of all nations to acknowledge the
providence of Almighty God, to obey His will, to be
grateful for His benefits, and humbly to implore His
protection and favor . . . I appoint Thursday, the 26th
day of November, 1789 . . . that we may all unite to
render unto Him our sincere and humble thanks for
His kind care and protection."
In 1863, President Lincoln proclaimed the last Thursday in November as a day "of Thanksgiving and Praise to our benevolent Father."
Two great Leaders acknowledging the importance of Thanksgiving.
11/19/21
THE WILDS - Every two years, our high school students take a 4-day hiatus from school and travel to a scenic outpost in the mountains of North Carolina called The Wilds. This rugged youth camp offers a wide variety of activities perfectly suited to entertain teenagers.
While the kids have a great time, the real purpose behind this retreat is to promote a time of spiritual renewal. The beautiful mountain setting offers an inspiring backdrop for kids to draw closer to God.
This year's theme reminded us that God's Word is the primary path through which we know, love, and live for God. Our prayer is that as we return to school, our students will have a deeper desire to know and love God's Word.
11/12/21
HONORING OUR VETERANS - This week we will take time to recognize all of the men and women who have served in the U.S. Armed Forces. We celebrate Veterans Day on November 11, because World War I formally ended at the 11th hour of the 11th day of the 11th month of 1918.
We have many graduates and ACS family members who have served in all branches of the military. In addition, the Founder of ACS, Dr. Buhl Cummings, was a Navy veteran who served on the USS Potomac during World War II.
We cannot do enough to show our appreciation for all those who have served, but today we do say "thank you" to all of our heroes!
11/05/21
CHARLEY'S AUNT - This year's High School One Act performance of Charley's Aunt was a huge success! The classic "love game" comedy was performed in the Globe Theater in 1893, and ultimately broke the worldwide record for longest running play with 1466 performances.
Charley's Aunt is a brilliant, twisting story involving a young lad who takes on the identity of a millionaire widow. Senior Adam Shuman delighted the crowds as the young college student who impersonated Charley's rich aunt.
Thank you to One Act Director Monica Woodlief, who worked tirelessly on this year's play. Also, a big shout out to our One Act stars - Braden Byram, Ethan Woodlief, Annie Rollins, Hollis Williams, Anna Loggins, Ali Nabulsi, and Zach and Jasmine Colquitt.
10/29/21
DO FACTS MATTER ANYMORE? Junipero Serra was a Catholic priest who oversaw 21 missions in California during the 1700s. His name was recently scrubbed from Father Serra Park in Los Angeles. According to Mayor Garcetti, this was done because "our indigenous brothers and sisters deserve justice."
Unfortunately, the Mayor failed to acknowledge that Junipero Serra spent his life fighting for the rights of indigenous people.
On one occasion, Serra walked 2000 miles to Mexico City to present the Spanish governor with a bill of rights for indigenous people. On another occasion, he intervened on behalf of 20 American Indians who had killed a friar. All 20 were set free.
The woke culture will ultimately destroy even its own.
10/22/21
PRAY FOR THE MISSIONARIES IN HAITI - As many as 17 American missionaries, including women and children, were kidnapped in Haiti this past weekend. They were on their way home from building an orphanage when the incident occurred. These are people who put their own comforts and ambitions aside in order to serve other human beings.
Kidnappings have risen sharply since the assassination of Haitian President Jovenel Moise and a recent devestating earthquake. Gangs are now in control of large parts of Port-au-Prince, the Haitian capital.
We pray for the safe return of these brave souls. May the God of peace protect them and bring comfort to their minds and hearts until they can be rescued.
10/15/21
THE SOCIAL DILEMMA - If you haven't seen this documentary-drama hybrid on Netflix, you should. It is an eye-opening series of interviews with Silicon Valley engineers who designed the technologies they now fear.
Why are these engineers sounding the alarm? Because social media companies are attempting to rewire the human brain by collecting mounds of data on us, and then pushing ads, videos, and other information to us through our phones.
The scariest part raised the question of whether humans will be able to discern actual truth if we are addicted to social media. With so much false information on the internet, it's easy to go down the "rabbit hole" of buying into your own "truth," even if it is a lie.
10/08/21
HOMECOMING AT ACS - We had a fantastic Homecoming Week this past week. The ACS Class of 1981 made it a celebratory weekend as they hosted a large dinner on Saturday evening commemorating their 40th anniversary.
The halftime ceremony for our Homecoming Court was beautifully done. Congratulations to Lydia Forston who was crowned our Homecoming Queen, and to Abby Marchman who was our Runner-Up. Both of these young ladies have been at ACS for several years and are exemplary representatives of the School.
We also wanted to thank all the parents and other volunteers who did a lot of work behind the scenes to make this a memorable night for the School. We appreciate the great support we've always gotten from our wonderful parents!
10/01/21
AREA CHAMPS! - A big SHOUT OUT to our Junior and Senior FFA Land Judging Teams and to FFA Advisor, Mr. Jerry Taylor. These two teams recently finished 1st and 2nd at the Area Competition and have both qualified for the State Competition.
The Junior Team placed 1st with the following individual placings: Avery Haas 1st, Stephen Blackmon 4th, Thomas Hutton 6th and Piper Albeke 7th. The Senior Team placed 2nd, with Trey Taylor 2nd, Cody Aiken 5th, Bryson Jones 6th, and Emma Grace Hutton 8th.
Georgia FFA has over 42,000 members, so getting the opportunity to compete for a State Championship is a big deal. Best wishes as the ACS Land Judging Teams move on to State.
09/24/21
DR. BUHL - my father, the Founder of Athens Christian School, went home to be with the Lord this past Wednesday. If anyone deserved to be welcomed into Heaven with the words, "Well done, thou good and faithful servant", it was my dad.
My father was a pioneer in Christian education. When the Supreme Court removed prayer and the Bible from public education in the 1960's, my dad responded to God's call to start a Christian school. He was the heart and soul of ACS, and he impacted thousands of people in his lifetime.
He was also a true servant leader, and he wanted every single child at ACS to know Jesus. We miss you Dad, but we'll see you again one day.
9/11 - This coming Saturday marks the 20th anniversary of the 9/11 terrorist attacks.
The amazing stories from the aftermath of 9/11 impact us all, but one in particular caught my attention. Two days after the attack, a construction worker found a 17-foot high steel column and beam fused in the form of a cross among the rubble. In October, "the cross" was moved to the edge of the recovery site, where it stood as a symbol of faith and resilience for many.
As we remember this tragic day, let's thank God that we still have the freedom to worship. And may we never forget that, "Blessed is the nation whose God is the Lord."
09/03/21
STARTING WITH A RETREAT! We were excited to start the 2021-22 school year at ACS with spiritual retreats for our middle school and high school students. We took the students and faculty to a local camp where they enjoyed a variety of games and activities throughout the day, and were encouraged to have a relationship with God in the evening session.
Our theme for this year centers on the idea of living together in unity, and these retreats gave our students the chance to have fun together and bond in community. We can't think of a better way to start the year.
If you want an education that provides great academics with a Christian worldview, we invite you to check out ACS.
08/27/21
ACS HOSTS NE GA XC CHAMPIONSHIPS - This past Saturday, ACS hosted the Northeast Georgia Cross Country Championships, which has become one of the largest XC meets in the State. Over 1000 runners from 31 schools competed in 8 different middle school and high school races.
Congratulations to the ACS Boys team, as they won the Varsity race for A, AA, and AAA schools. The Eagles were paced by Race Champion Nathan Smith, and by Drew Beedle and Ali Nabulsi who both finished in the top 10. In addition, the Middle School Girls team finished 2nd overall, as 8th grader Ansley Moore finished 1st out of 115 runners.
Thanks to all the ACS volunteers who made this special event possible!
08/20/21
WELCOME, COACH BUSTLE - We are excited to welcome Coach Rickey Bustle as the new Head Football Coach at Athens Christian School.
Coach Bustle was a 3-year letterman at Clemson before beginning his coaching career. In 1995, he became the offensive coordinator at Virginia Tech where he coached Michael Vick and helped lead the Hokies to the 1999 National Championship game. He was also the Head Coach at the University of Louisiana-Lafayette from 2002-2010.
Coach Bustle and his wife relocated to Athens in 2015, and he has been coaching at the high school level since that time. Before coming to ACS, Coach Bustle served as the co-offensive coordinator and QBs coach at Clarke Central. We're looking forward to the upcoming season!
08/13/21
STILL THE GREATEST! - I believe that the biggest threat to our Country is coming from within. There are people in our Country who are actively trying to turn Americans against each other; actively trying to turn Americans against their Country; and actively trying to make EVERYTHING about race.
We still live in the greatest Country in the world. We have more diversity and more opportunity than any other country in existence. Even though we are not perfect, every person has the chance to succeed in the USA.
While many public schools are teaching a philosophy that tears at the fabric of America, we are teaching our students to love our Country. And, we are teaching our students to treasure our democracy.
08/06/21
YEAR 52! - The 2021-22 school year will be our 52nd year of ministry at Athens Christian School. The Lord has been so good to us during five decades of service.
Drs. Buhl and Lois Cummings founded ACS in 1970 with the vision of providing a "quality education in a Christian atmosphere." ACS was started as an alternative to public education after God was removed from public schools.
While many things have changed over 52 years, our commitment to providing a Biblically-based, rigorous education has remained the same. We are so thankful for what God has done for us during our long history, and we look forward with great enthusiasm to what He will continue to do through this ministry in the future.