HEAD OF SCHOOL'S CORNER
Steve Cummings is a 1981 graduate of Athens Christian School, and the youngest son of ACS Founders, Drs. Buhl and Lois Cummings. In 1984, Mr. Cummings graduated with a Bachelor's degree in Social Studies Education from Bob Jones University, and in 1987, obtained his Juris Doctor degree from The University of Georgia School of Law. Following a two-year, federal judicial clerkship, Mr. Cummings practiced law in Atlanta and Athens from 1989 until July, 2008, and served as Legal Counsel for the American Association of Christian Schools. In July of 2008, Mr. Cummings became the second Head of School in the history of Athens Christian School. Mr. Cummings is married to Michelle Hebert Cummings from Kenner, Louisiana, and has four sons, Joshua, Elijah, Titus, and Seth.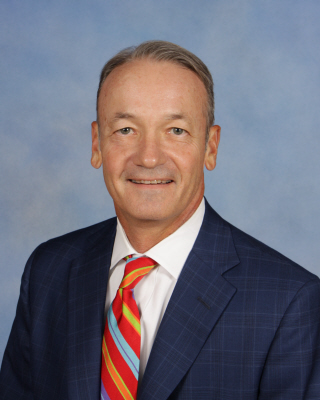 Steve Cummings
Head of School
Degrees
College

Bob Jones University

(1984)

Post-graduate

UGA School of Law

(1987)
WEEKLY COLUMN
09/13/19
THE DAY THE WORLD CHANGED - This week we will honor the victims who died on 9/11/01.
The amazing stories from the aftermath of 9/11 impact us all, but one in particular caught my attention. Two days after the attack, a construction worker found a 17-foot high steel column and beam fused in the form of a cross among the rubble. In October, "the cross" was moved to the edge of the recovery site, where it stood as a symbol of faith and resilience for many.
As we remember this tragic day, let's thank God that He continues to sustain our Country. And may we never forget that, "Blessed is the nation whose God is the Lord."
09/06/19
ENJOYING OUR LABOR - As we celebrate Labor Day this week, my thoughts turned to what Scripture says about work. I was glad to read some encouraging reminders on this topic.
The very first words in Genesis speak of the work of Creation. We are reminded that God spoke the heavens and earth into existence, and then rested when His work was complete. I was also reminded that Believers are to ENJOY the good of all our labor, and when we do, this is a gift from God.
While many of us enjoy a day "off" from work this Labor Day, I hope we can spend some time reflecting on how God wants us to enjoy all the days "on."
08/16/19
STARTING WITH A RETREAT! - We are excited to be starting the 50th year at ACS with spiritual retreats for our middle school and high school students. The middle school students will be together at a local camp on Monday and Tuesday, and the high school students will be together on Thursday and Friday.
Our theme for this year is Thriving in Community, and these retreats will give our students the chance to have fun together in community, and to call on God to be present at ACS this year. We can't think of a better way to start the year.
If you want an education that provides great academics with a Christian worldview, we invite you to check out ACS.