HEAD OF SCHOOL'S CORNER
Steve Cummings is a 1981 graduate of Athens Christian School, and the youngest son of ACS Founders, Drs. Buhl and Lois Cummings. In 1984, Mr. Cummings graduated with a Bachelor's degree in Social Studies Education from Bob Jones University, and in 1987, obtained his Juris Doctor degree from The University of Georgia School of Law. Following a two-year, federal judicial clerkship, Mr. Cummings practiced law in Atlanta and Athens from 1989 until July, 2008, and served as Legal Counsel for the American Association of Christian Schools. In July of 2008, Mr. Cummings became the second Head of School in the history of Athens Christian School. Mr. Cummings is married to Michelle Hebert Cummings from Kenner, Louisiana, and has four sons, Joshua, Elijah, Titus, and Seth.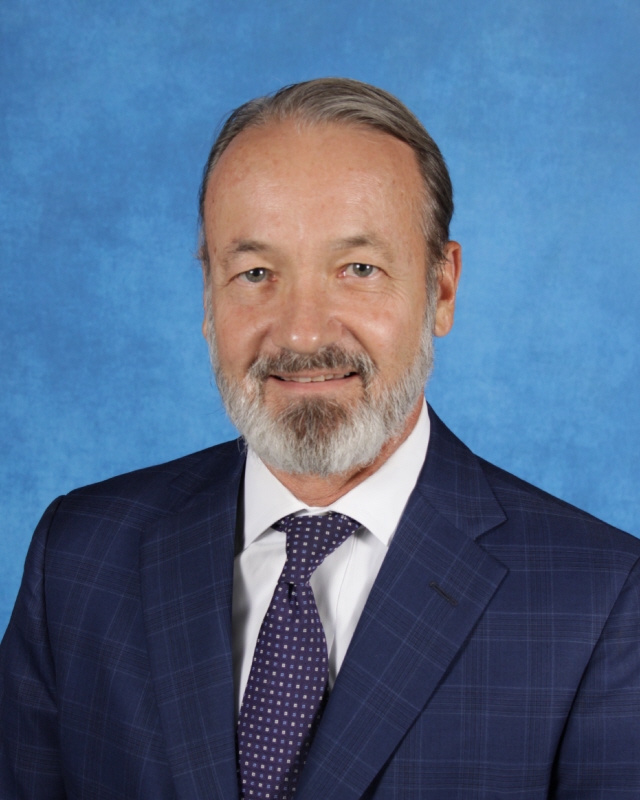 Steve Cummings
Head of School
Degrees
College

Bob Jones University

(1984)

Post-graduate

UGA School of Law

(1987)
WEEKLY COLUMN
02/21/20
PRESIDENTS' DAY - Each year, our 1st and 2nd grade classes treat us to a Patriotic Program celebrating our great Country. Our annual Patriotic Program often corresponds with Presidents' Day.
While some in our current society would like to erase the importance of religion in our Nation's history, the evidence of God's favor on America is clear and convincing. In his 1796 Farewell Address to the Country, George Washington warned that "National morality" cannot be maintained in the absence of religion. That is something to ponder.
George Washington was arguably America's greatest leader. He set aside time for prayer and Bible reading each day. At ACS, we teach about George Washington's leadership and his faith. He was truly a man to emulate.
02/14/20
THE ORIGINS OF VALENTINE'S DAY - In 2019, Americans spent an estimated $20.7 billion on Valentine's Day. Wow!
According to some accounts, the St. Valentine who inspired this holiday may have been two different men. One was known to be a real person who was martyred near Rome around 270 because he secretly helped Christian couples marry. The other St. Valentine was the Bishop of Terni, who also died as a martyr near Rome.
And while the origins of Valentine's Day point to these two St. Valentines, the first records of romantic celebrations on February 14 do not occur until after a poem written by Geoffrey Chaucer in 1375. So, perhaps the famous poet invented the holiday we know today.
02/07/20
CONGRATS, LEGAL EAGLES! - CONGRATULATIONS to the Athens Christian School Mock Trial Team for their 2nd place finish at the Region 2 Mock Trial Competition this past Saturday. ACS will now advance to the District Championship on February 22, which will be held at the UGA Law School.
In addition to a great team finish, ACS earned several individual awards. Senior Molly Cole won two Outstanding Lawyer Awards, while Junior Elizabeth MacDonald also received an Outstanding Lawyer Award. Junior Noah Walker received an Outstanding Witness Award with a perfect score in round one.
Thanks to Supervisor Scott Crawford for all of his hard work, and a "great job" to all of our student participants! We wish you the best at District.
01/31/20
DAR WINNERS! - Congratulations to ACS Senior Thomas Stephenson and Fifth Grader Shiloh Fleischer, as they were named winners of this year's local DAR Essay Contest. This annual writing competition is sponsored by the Elijah Clarke Chapter of the Daughters of the American Revolution, and this year's theme focused on the Voyage of the Mayflower.
Shiloh's essay also won the Northeast Georgia Region competition. As a result, she will now compete at State. Thanks to Shiloh's teachers, Julie Meeks and Donna Palmer, for working with Shiloh on her essay.
The DAR Essay Contest was established to encourage young people to think creatively about our nation's great history. ACS thanks our local DAR Chapter for promoting this important educational activity each year.
01/24/20
TRIBUTE TO MRS. WEATHERLY - As we continue to celebrate our 50th year, we recently paid tribute to our longest serving faculty member, Mrs. Betty Weatherly. Mrs. Weatherly's husband, Bill Weatherly, spoke about his wife during a combined Chapel last Friday.
Mrs. Weatherly went to Heaven last May, but while she was here, she faithfully served our families for more than 47 years. She taught Math, Reading, English, Bible and PE, and was famous for introducing many students to the game of Chess.
Her attitude about life is summed up in a quote that was chronicled in the School yearbook. When asked, "What is your favorite time of day," she responded, "All of them." That's how we will remember Betty Weatherly.
01/17/20
CONGRATS, EAGLE WRESTLERS! - This past weekend, the ACS Wrestling Team competed in the Single A, Area 4 Dual Tournament. The Eagles went into the Tournament seeded 4th, but overcame several tough opponents to finish as the Area Runner-Up, earning their first trip to the State Dual Championships since 2014.
ACS started the day with a 39-35 victory over Athens Academy. Senior Brian Rodriguez pinned his opponent in the final match to secure the victory. The Eagles then defeated George Walton 39-33 when Ali Nabulsi won the last match of that round. Rodriguez and Senior Gabe Hill both went undefeated on the day.
Congratulations to first year Coach Ryan Smith and all of the Eagle Wrestlers, and best wishes at State!
01/10/20
WELCOME, DR. BRINK - ACS will add another Ph.D. to our staff this month as we welcome Dr. Daniel Brink from Pretoria, South Africa. Dr. Brink will be teaching in our middle school Math department.
Dr. Brink obtained his Ph.D. in Mathematics Education from the University of Georgia in 2007. He then returned to South Africa where he served as a teacher and administrator in two private schools, and also served as the executive director of an organization that helped Afrikaans break the cycle of poverty in South Africa.
In addition to being a gifted individual, Dr. Brink is a man of strong character and faith. We are blessed to have him here at ACS. Welcome aboard!
01/03/20
NEW YEAR'S CLASSIC - The first Saturday of January is always a special day at ACS. This is the day that we host the annual New Year's Classic Bible Quiz Tournament - one of the largest tournaments in the Country.
Bible Quizzing is one of the unique extracurricular activities offered at ACS. Bible Quiz students memorize large portions of Scripture and then compete in tournaments where they are asked questions about the passages they have committed to memory.
This year's teams are memorizing Galatians, Ephesians, Philippians, Colossians and Philemon. These students are hiding God's Word in their hearts and meditating on it often - one of the many benefits of a Christian school education. Time for a change? Check out ACS.