HEAD OF SCHOOL'S CORNER
Steve Cummings is a 1981 graduate of Athens Christian School, and the youngest son of ACS Founders, Drs. Buhl and Lois Cummings. In 1984, Mr. Cummings graduated with a Bachelor's degree in Social Studies Education from Bob Jones University, and in 1987, obtained his Juris Doctor degree from The University of Georgia School of Law. Following a two-year, federal judicial clerkship, Mr. Cummings practiced law in Atlanta and Athens from 1989 until July, 2008, and served as Legal Counsel for the American Association of Christian Schools. In July of 2008, Mr. Cummings became the second Head of School in the history of Athens Christian School. Mr. Cummings is married to Michelle Hebert Cummings from Kenner, Louisiana, and has four sons, Joshua, Elijah, Titus, and Seth.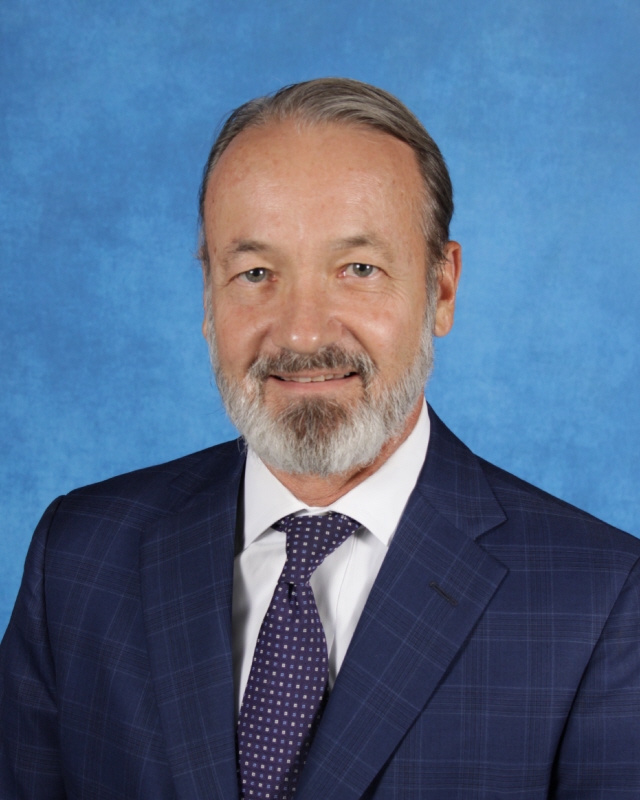 Steve Cummings
Head of School
Degrees
College

Bob Jones University

(1984)

Post-graduate

UGA School of Law

(1987)
WEEKLY COLUMN
05/29/20
SAVING PRIVATE RYAN - I'm not a big movie-watcher, but over Memorial Day weekend I sat down and watched Saving Private Ryan. The opening D-Day scene was a shocking reminder of how many Americans suffered and died to keep us free.
But something else struck me as I watched. Tom Hanks hand-picked several men for a special mission. By the end of the movie, all but 2 of those men had died trying to make sure that Private Ryan didn't.
In the movie, many died to save 1. But in the history of mankind, 1 died to save many. The One who died for the many is Jesus. He laid down His life to set us free from sin.
05/15/20....05/22/20
SUMMER CAMPS AT ACS! - Summer camps have always been a big part of ACS, and we look forward to hosting camps again this summer - albeit under very different conditions.
Camp Eagle runs from June 1 through July 31. This is a weekly camp for children ages 3 through 10 with multiple options for attending. Our brand new "Aggie" Camp runs June 23-26 for kids interested in agriculture and animals. We also have camps throughout the summer for baseball, softball, and tennis. Of course, we will have specific safety protocols in place for all of our summer camps.
If you are looking for something fun for your kids this summer, you can learn more and register for our camps at the ACS website.
04/24/20
GOD IS AT WORK - One characteristic of God taught in Scripture is that He is omniscient, i.e., He knows everything about every thing and every person. That makes Him very different from us.
In this difficult time, unbelievers may ask, "where is God when millions are losing jobs and tens of thousands are dying?" Believers will answer, "we cannot know everything that God knows, but we do know He is good, and we do know He is at work."
One evidence that God is at work is that churches are now reaching thousands of more individuals through online services than they were reaching before the pandemic. Although we cannot see God, we CAN see His work all around us.
04/17/20
A CERTAINTY IN UNCERTAIN TIMES - As I watch coverage of the coronavirus, one constant theme I hear is, "we are living in uncertain times." When will this end? Will I get sick? Will things ever return to "normal"? We don't know.
Although we live with an uncertainty about our immediate future, we need not live with an uncertainty about our eternal future. When Jesus bore our sins on the cross and then rose again, He provided a way of salvation.
As Believers, we claim the truth of Isaiah 43:1: "thus says the Lord . . . 'Fear not, for I have redeemed you; I have called you by your name; You are mine.'" This is our certainty in uncertain times.
04/03/20
A FAITH THAT SUSTAINS US - As Believers, we have faith that God is sovereign over everything that goes on in this world. We have faith that He created all things through His spoken word. We have faith that He walks through trials with us. We have faith, even when we do not know all the answers.
Our faith comes from His promises in Scripture. Our faith is a gift of the Holy Spirit who dwells inside of us.

If you are losing faith in government, or in the answers man can provide, I would encourage you to put your faith in the One who controls all things. He is the only One who can save our eternal souls.