HEAD OF SCHOOL'S CORNER
Steve Cummings is a 1981 graduate of Athens Christian School, and the youngest son of ACS Founders, Drs. Buhl and Lois Cummings. In 1984, Mr. Cummings graduated with a Bachelor's degree in Social Studies Education from Bob Jones University, and in 1987, obtained his Juris Doctor degree from The University of Georgia School of Law. Following a two-year, federal judicial clerkship, Mr. Cummings practiced law in Atlanta and Athens from 1989 until July, 2008, and served as Legal Counsel for the American Association of Christian Schools. In July of 2008, Mr. Cummings became the second Head of School in the history of Athens Christian School. Mr. Cummings is married to Michelle Hebert Cummings from Kenner, Louisiana, and has four sons, Joshua, Elijah, Titus, and Seth.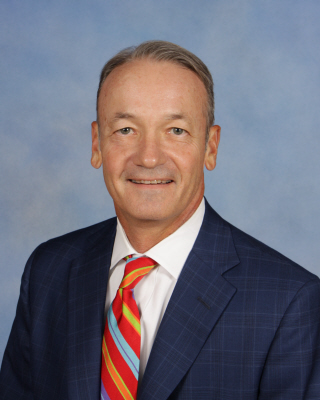 Steve Cummings
Head of School
Degrees
College

Bob Jones University

(1984)

Post-graduate

UGA School of Law

(1987)
WEEKLY COLUMN
07/12/19
EAGLE BASEBALL CAMPS - Starting this week, Coach Osborne and his staff will hold 3 weeks of baseball camps at ACS. You can check out the ACS website for more details.
Coach Osborne is a former college coach who served as the Head Coach at Wingate University in Charlotte, and as an assistant at UGA. Our pitching coach, Jake Westbrook, was a 1st round pick in the 1996 Major League draft and picked up 105 wins in his 13-year career. He also won a World Series with St. Louis in 2011.
A big thanks to Coach Osborne and Coach Westbrook, and to all those helping. I'm confident the next 3 weeks will be a great experience for these kids.
07/05/19
CELEBRATING OUR FREEDOM OF RELIGION - As we celebrate our great Country's birthday this week, I am so thankful that we still enjoy the Constitutional right to freely exercise our religious faith at ACS. When the Supreme Court took prayer and Bible reading out of public schools, Christian schools were founded to incorporate faith with education.
Some in our society would like to silence expressions of faith. The false narrative that is pushed by these individuals is that, if your religious faith conflicts with my "politically correct" viewpoint, then you are a bigot and your expression of faith should be silenced. God help us if that false narrative ever prevails to silence Christians in the USA.
06/28/19
ANNIVERSARY MONTH - Happy Anniversary to all of you who are celebrating anniversaries this month!
Athens Christian will be celebrating 50 years in Christian education this year. The School was started with a vision to provide a quality education in a Christian atmosphere to families in Northeast Georgia. Christian education may be more important now than it ever has been.
As we look back on how we have been uniquely blessed over 50 years, we look forward with great anticipation to what the future holds. If you are not familiar with ACS, we hope you will pay us a visit. The Lord is truly doing great things here, and we are glad.