HEAD OF SCHOOL'S CORNER
Steve Cummings is a 1981 graduate of Athens Christian School, and the youngest son of ACS Founders, Drs. Buhl and Lois Cummings. In 1984, Mr. Cummings graduated with a Bachelor's degree in Social Studies Education from Bob Jones University, and in 1987, obtained his Juris Doctor degree from The University of Georgia School of Law. Following a two-year, federal judicial clerkship, Mr. Cummings practiced law in Atlanta and Athens from 1989 until July, 2008, and served as Legal Counsel for the American Association of Christian Schools. In July of 2008, Mr. Cummings became the second Head of School in the history of Athens Christian School. Mr. Cummings is married to Michelle Hebert Cummings from Kenner, Louisiana, and has four sons, Joshua, Elijah, Titus, and Seth.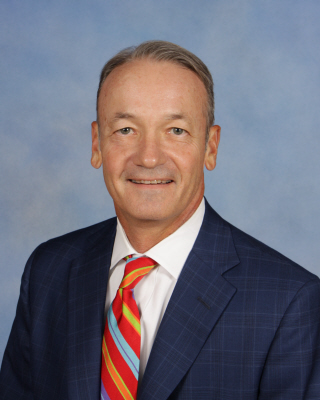 Steve Cummings
Head of School
Degrees
College

Bob Jones University

(1984)

Post-graduate

UGA School of Law

(1987)
WEEKLY COLUMN
01/11/19
NEW YEAR'S CLASSIC - The first Saturday of January is always a special day at ACS. This is the day that we host the annual New Year's Classic Bible Quiz Tournament - one of the largest tournaments in the Country.
Bible Quizzing is one of the unique extracurricular activities offered at ACS. Bible Quiz students memorize large portions of Scripture and then compete in tournaments where they are asked questions about the passages they have committed to memory.
This year's teams are memorizing the Books of I and II Thessalonians, I and II Timothy, and Titus. These students are hiding God's Word in their hearts and meditating on it often. What could be better than that?
01/04/19
TAKEAWAYS - 2018 was an interesting year filled with many notable events.
Masterpiece Cake Shop; North Korea negotiations; rescue from a Thai cave; Hurricane Florence; Hurricane Michael; Pastor Andrew Brunson released; Jamal Khashoggi; Asia Bibi acquitted; Parkland shooting; the Caravan; Brett Kavanaugh; President Xi elected for life; Robert Mueller; midterm elections; California's Camp Fire; Insight lands on Mars; Tree of Life Synagogue; Early Rain Covenant Church; Yellow Vest protests; George H.W. Bush; Billy Graham.
Through all of these events - and many more - one thing remains certain. The hope of mankind does not lie in powerful rulers, advances in technology, or political parties. The hope of mankind is Christ our Savior, who WILL bring peace when He returns.