HEAD OF SCHOOL'S CORNER
Steve Cummings is a 1981 graduate of Athens Christian School, and the youngest son of ACS Founders, Drs. Buhl and Lois Cummings. In 1984, Mr. Cummings graduated with a Bachelor's degree in Social Studies Education from Bob Jones University, and in 1987, obtained his Juris Doctor degree from The University of Georgia School of Law. Following a two-year, federal judicial clerkship, Mr. Cummings practiced law in Atlanta and Athens from 1989 until July, 2008, and served as Legal Counsel for the American Association of Christian Schools. In July of 2008, Mr. Cummings became the second Head of School in the history of Athens Christian School. Mr. Cummings is married to Michelle Hebert Cummings from Kenner, Louisiana, and has four sons, Joshua, Elijah, Titus, and Seth.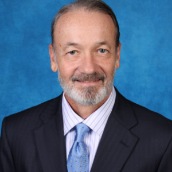 Steve Cummings
Head of School
Degrees
College

Bob Jones University

(1984)

Post-graduate

UGA School of Law

(1987)
WEEKLY COLUMN
07/23/21
BIG TECH COLLUSION - I suppose we should not have been surprised this past week to learn that the Biden Administration has been flagging posts about vaccinations that it wants FaceBook to censor. President Biden said FaceBook's failure to properly censor these posts is "killing people."
FaceBook directly challenged the Administration's criticism saying it has encouraged vaccinations among its users, and it has helped reduce vaccine hesitancy.
Hold on a minute! Should our federal government be allowed to tell FaceBook what it should and should not censor? Today it's about vaccinations, but tomorrow it could be about any other topic! What if tomorrow the government said, "Start censoring posts about Christianity." Could that really happen here? Recent precedent says it could.
07/16/21
SILENT TREATMENT - Every week we have the great honor of reading about another person being deplatformed by Big Tech. The typical reason given is that the one being "cancelled" has violated some Big Tech "policy." Wouldn't it be nice if Big Tech simply said, "We don't like your opinion, so you are being silenced"?
Yes, this is the same thing totalitarian governments do. They shut down free speech. Should Big Tech companies be able to act like totalitarian agencies inside the USA?
How weak it is to cut off free speech. You only try to silence someone if you know your response to their opinion would not hold up in the court of logic. Instead of responding, you cancel. That should not happen here!
07/09/21
CELEBRATING OUR FREEDOM OF RELIGION - Before becoming the Head of School at ACS, I practiced law for 20 years. As a lawyer, I learned great respect for the First Amendment, which guarantees that Congress shall make no law prohibiting the free exercise of religion.
The First Amendment is at the foundation of Christian education. When the Supreme Court took prayer and Bible reading out of public schools, Christian schools were founded to incorporate faith with education.
If you want to see your Christian faith interwoven with excellent academics, Athens Christian is the place for you. Freedom OF religion - it is still the most important freedom we enjoy in America. If we lose our Freedom of Religion, Freedom of Speech will become hollow.
06/25/21
WELCOME, COACH KENNEDY - We are excited to welcome Coach Heath Kennedy as the new Head Baseball Coach at Athens Christian School.
Coach Kennedy was the Head Coach at Hebron Christian Academy from 2007 to 2012, and won a State Championship at Hebron in 2011. He also has served as the Head Baseball Coach at Winder Barrow High School, Elbert County High School, and Flowery Branch High School. In 11 years as a Head Coach, he is 226-102 with 1 State Title, 4 Sweet Sixteen appearances, and 2 Elite Eight appearances.
In addition to all of his success on the field, Coach Kennedy is a strong believer. He will mentor and disciple young men while teaching them to play baseball.
06/11/21
REMEMBERING D-DAY - This past Sunday, we celebrated the 77th anniversary of D-Day. Nearly 160,000 troops landed along the Normandy coastline on June 6, 1944 - a day that turned the tide for the Allied forces in World War II.
Not by accident, the weather played a crucial role in the invasion. Low clouds, winds, and high seas led many Germans to believe that an attack was not possible. As a result, dozens of German commanders were away from their posts when the largest seaborne invasion in history began on 5 French beachheads. Many Americans sacrificed their lives that day.
At ACS, we not only teach the facts of history; we also teach how a sovereign God directs the course of HIS STORY.
05/28/21
CONGRATS, CLASS OF 2021! This past Saturday we said farewell to a gifted group of Seniors from the Class of 2021. We were blessed with a gorgeous summer evening in Eagle Stadium for the ceremony.
This unique class was awarded close to $1.3 million in academic and athletic scholarship money. In addition, an amazing 63% of this year's class qualified for Zell Miller or Hope Scholarships!
Congratulations to Valedictorian, Elizabeth MacDonald, to Salutatorian Mary Meagan Kellum, and to our ACS Citizenship Award recipients, Matt Kierulf and Caitlin Parker. Caitlin will be on the twirling line at Clemson next year! We are so proud of all of our Seniors and know they will do great things!
05/21/21
CRT - Parents in a public school district in Virginia are taking note of what is being taught in their public schools, and they do not like it. At a recent school board meeting, parents stepped forward to criticize the teaching of critical race theory (CRT) and the assignment of "pornographic" reading literature to freshmen.
One African American mother said this: "[Critical race theory] is not an honest dialogue - it is a tactic used by Hitler and the Ku Klux Klan on slavery very many years ago to dumb down my ancestors so we could not think for ourselves." She went on to say that CRT is both racist and abusive. She's right.
Do you know what your children are being taught?
05/14/21
FIDDLER ON THE ROOF - The Athens Christian School Drama Department proudly presents Fiddler on the Roof on May 13, 14 and 17 at the ACS Drama Center. All productions begin at 7:00 p.m. and are open to the public.
Fiddler is one of the all-time classics. Senior Noah Walker will play Tevye, the pious Jewish milkman who attempts to maintain his religious and cultural traditions as outside influences encroach upon his family. Ultimately, he must deal with his daughters' rejection of the Jewish marriage customs.
Thanks to the many faculty members and parent volunteers who put in so many hours on this performance, especially Play Director Kathy Dickinson and Choreographer Michelle Cummings. We're looking forward to a great show!
05/07/21
REGION CHAMPS! - Congratulations go out to Coach Allen Osborne and the Athens Christian Baseball Team for winning the Region 8A Championship this year. The Eagles finished up the regular season with a record of 14-1 in region play, and they advanced to the Sweet 16 of the State Playoffs with a 2-1 series win over Mt. Vernon this past week.
This team has been led all year by Seniors Seaver King, Ben Pethel, Carter Guest, and Blake Beedle. Seaver was named Region Player of the Year, Carter was named Pitcher of the Year, and Ben was First Team All Region. We're proud of this team and wish them the best as they move forward in the State playoffs!
04/23/21
CONGRATS TO OUR TALENTED MUSICIANS - The GHSA held its annual Literary Competition across the State this past weekend, and we had several students who performed very well. Both our Men's Quartet and our Lady's Trio came in 2nd place in the Region 8A Competition. The male participants included Braden Byram, Tucker Rollins, Zac Colquitt, and Noah Walker, while the female participants included Katie McElhannon, Molly Brown, and Fairand Hix.
Freshman Hollis Williams also placed 2nd in the Female Soloist grouping, and Sophomore Braden Byram was named Top Male Soloist. Braden will advance to the State Literary Competition with his win.
A big thanks to Heather Pillsbury, who works with our music students, and best wishes to Braden at State.
04/09/21
"DOES THE TRUTH MATTER ANYMORE?" - After Georgia passed a new election law, many people who never read the law claimed that it resulted in "voter suppression." Even President Biden falsely claimed that the law shortened the hours to vote from 7:00 pm to 5:00 pm. The Washington Post gave President Biden "Four Pinocchios" - its worst possible rating - for this lie.
Contrary to the falsehoods being published, independent experts who reviewed the law found that it actually increases the opportunities to vote for most Georgians. As an example, MIT election expert Charles Stewart III said the new law indicated an expansion of hours to vote, especially in rural counties.
In today's culture, I really do wonder if the truth matters anymore.
04/02/21
HOLY WEEK - When Jesus entered Jerusalem a few days before His death and resurrection, He fulfilled Isaiah's prophecy - "See, your king comes to you, gentle and riding on a donkey." While this proved to be an eventful Passover week in Jerusalem, could anyone know this would be THE week that changed the world?
Many in Jerusalem looked to Jesus to be an earthly king who would save them from Roman oppression. Could this worker of miracles overthrow Rome?
But the king Isaiah spoke of was not an earthly king - He was so much more! He came to save the world. May Jesus move in YOUR heart this week and remind you - or teach you for the first time - who He is.
03/26/21
CONGRATS MR. TAYLOR! Our own Jerry Taylor was recently recognized as a Hometown Hero on 104.7 The Fish. He won $500 from Carriage Kia as a "thank you" for the positive impact he is making in our community.
As the FFA teacher at ACS, Mr. Taylor has used grant money to build raised vegetable beds and a chicken coop at the School. Through these projects, our FFA students have been able to provide produce and farm-fresh eggs for local food banks and homeless shelters. Mr. Taylor has also taken a number of his students to local shelters to provide and serve meals.
Mr. Taylor is not just talking about Jesus - he's modeling a Christian lifestyle for his students every day.
03/12/21
FAST START FOR ACS TRACK! The ACS Boys and Girls Track teams opened the season with a bang this past Friday. The Boys team won the 10-team Social Circle Redskin HS Invitational with 151 points, and the Girls made it a sweep winning with 126 points.
While several Eagles had great nights, the Lady Eagles were led by Keren Palma who won the 3200m and the 1600m, while finishing 2nd in the 800. Keren was the Meet female high point winner.
The Boys were paced by Johness Davis, who finished 2nd in the 100, 200, and Shot Put, while taking 3rd in the Long Jump. Johness was the Meet high point winner for the Boys.
Congratulations on a great start!
03/12/21
FFA WINNERS! The ACS FFA program had a great showing this past weekend! First, both the Junior and Senior Poultry Judging Teams won their Area Competitions. Tyler Young and Sam Leavitt tied for the high individual score in the Junior division, and Emma Grace Hutton had the high score in the Senior division. Other team members included Bryson Jones, Nora Atkins, Cody Aiken, Terry Sellers, and Cord Lytle.
The Junior Land Judging Team also won its Area tournament. Team members included Nora Atkins, Bryson Jones, Trey Taylor, and Avery Haas. Nora Atkins had the high individual score in leading this team to the Area championship.
Congratulations! All three teams will now compete in the State Finals later this spring!
03/05/21
CONGRATS, LEGAL EAGLES! - CONGRATULATIONS to the Athens Christian School Mock Trial Team for advancing to the District Level of competition for the 5th year in a row. The ACS Defense Team led the way going undefeated in their Region rounds.
In addition to a great team finish, ACS earned several individual awards. Senior Elizabeth MacDonald won an Outstanding Lawyer Award, while Sophomore Rebecca McMurray also received an Outstanding Lawyer Award. Senior Noah Walker received two Outstanding Witness Awards in his two rounds of competition.
Thanks to Supervisor Scott Crawford for all of his hard work, and a "great job" to all of our student participants! We wish you the best at District.
02/19/21
OPEN HOUSE - On Saturday, February 27, we will host two Open House sessions at ACS at 9:00 am and 7:00 pm. We would love to have you join us.
While many students who have been limited to online learning this year have fallen behind academically, our students have thrived with in-person instruction. Our smaller, family-type environment has allowed us to have students on campus safely, which is where they need to be.
We are proud of our rigorous academic program, our 100% college acceptance rate, and our successful extracurricular activities, and we would love to show you more about the overall excellence of ACS. We believe you will be impressed by what ACS has to offer.