HEAD OF SCHOOL'S CORNER
Steve Cummings is a 1981 graduate of Athens Christian School, and the youngest son of ACS Founders, Drs. Buhl and Lois Cummings. In 1984, Mr. Cummings graduated with a Bachelor's degree in Social Studies Education from Bob Jones University, and in 1987, obtained his Juris Doctor degree from The University of Georgia School of Law. Following a two-year, federal judicial clerkship, Mr. Cummings practiced law in Atlanta and Athens from 1989 until July, 2008, and served as Legal Counsel for the American Association of Christian Schools. In July of 2008, Mr. Cummings became the second Head of School in the history of Athens Christian School. Mr. Cummings is married to Michelle Hebert Cummings from Kenner, Louisiana, and has four sons, Joshua, Elijah, Titus, and Seth.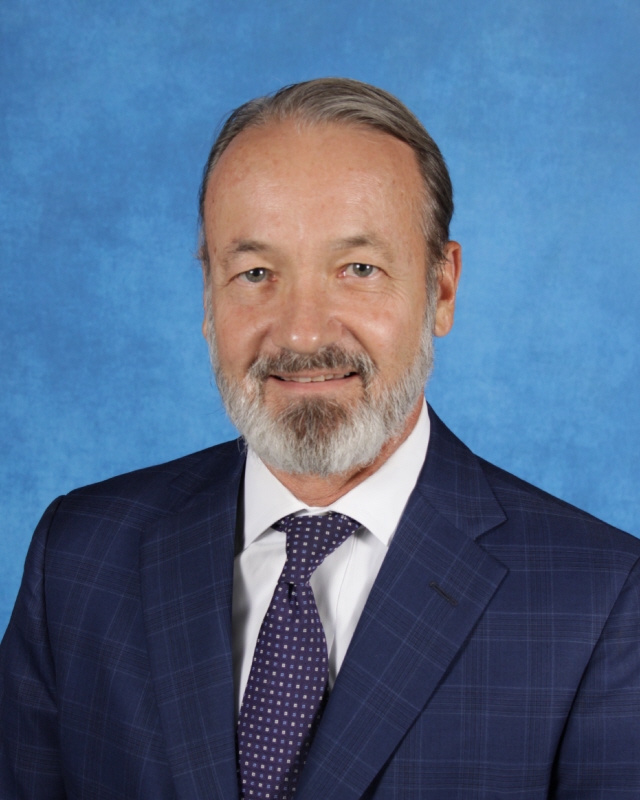 Steve Cummings
Head of School
Degrees
College

Bob Jones University

(1984)

Post-graduate

UGA School of Law

(1987)
WEEKLY COLUMN
01/17/20
CONGRATS, EAGLE WRESTLERS! - This past weekend, the ACS Wrestling Team competed in the Single A, Area 4 Dual Tournament. The Eagles went into the Tournament seeded 4th, but overcame several tough opponents to finish as the Area Runner-Up, earning their first trip to the State Dual Championships since 2014.
ACS started the day with a 39-35 victory over Athens Academy. Senior Brian Rodriguez pinned his opponent in the final match to secure the victory. The Eagles then defeated George Walton 39-33 when Ali Nabulsi won the last match of that round. Rodriguez and Senior Gabe Hill both went undefeated on the day.
Congratulations to first year Coach Ryan Smith and all of the Eagle Wrestlers, and best wishes at State!
01/10/20
WELCOME, DR. BRINK - ACS will add another Ph.D. to our staff this month as we welcome Dr. Daniel Brink from Pretoria, South Africa. Dr. Brink will be teaching in our middle school Math department.
Dr. Brink obtained his Ph.D. in Mathematics Education from the University of Georgia in 2007. He then returned to South Africa where he served as a teacher and administrator in two private schools, and also served as the executive director of an organization that helped Afrikaans break the cycle of poverty in South Africa.
In addition to being a gifted individual, Dr. Brink is a man of strong character and faith. We are blessed to have him here at ACS. Welcome aboard!
01/03/20
NEW YEAR'S CLASSIC - The first Saturday of January is always a special day at ACS. This is the day that we host the annual New Year's Classic Bible Quiz Tournament - one of the largest tournaments in the Country.
Bible Quizzing is one of the unique extracurricular activities offered at ACS. Bible Quiz students memorize large portions of Scripture and then compete in tournaments where they are asked questions about the passages they have committed to memory.
This year's teams are memorizing Galatians, Ephesians, Philippians, Colossians and Philemon. These students are hiding God's Word in their hearts and meditating on it often - one of the many benefits of a Christian school education. Time for a change? Check out ACS.
12/27/19
JOSEPH'S DREAM - Mary was betrothed to Joseph at the time the Holy Spirit formed Jesus in her womb. Under the law of that day, if a virgin became pregnant by a different man during her betrothal, she could be stoned to death.
I have always wondered what was going through Joseph's mind when he found out Mary was pregnant. How crushing and disappointing that news must have been. After pondering this for a time, he ultimately decided "to put her away secretly."
That's when God sent an angel to speak to Joseph in a dream. This dream changed Joseph forever. The dream brought hope and faith where despair had lived and allowed Joseph to fulfill his role in God's great plan.
12/20/19
WAS HE THE MESSIAH? Not many people dispute the fact that Jesus was a Jewish historical figure who lived over 2000 years ago. The controversy over Jesus is whether He was who He claimed to be - the Messiah, the Savior of sinners.
Some claim He was a great teacher, or even a prophet, but not the Messiah. But if he was not the Messiah, then His claim that He was the Savior of sinners was a lie. How could Jesus be a "great teacher" if He lied about who He was?
If He was not a liar, then He is who He claimed to be. He was and is the Messiah, and we joyfully celebrate His birth again this Christmas!
12/13/19
CHRISTMAS FOR THE FAMILY AT ACS - This Thursday, December 12, we will present our annual Christmas for the Family program at Athens Christian. The program will begin at 7:00 pm in the ACS Drama Center.
We will celebrate the Christmas season in word and song, while being entertained by our Middle School and High School Bands and our Middle School and High School Choirs. As we listen to some of our favorite Christmas songs and passages from Scripture, we will be reminded that the gift of the Messiah was the GREATEST gift ever given to mankind.
The program is free and open to the public. We hope you will come and celebrate with us on the 12th.