HEAD OF SCHOOL'S CORNER
Steve Cummings is a 1981 graduate of Athens Christian School, and the youngest son of ACS Founders, Drs. Buhl and Lois Cummings. In 1984, Mr. Cummings graduated with a Bachelor's degree in Social Studies Education from Bob Jones University, and in 1987, obtained his Juris Doctor degree from The University of Georgia School of Law. Following a two-year, federal judicial clerkship, Mr. Cummings practiced law in Atlanta and Athens from 1989 until July, 2008, and served as Legal Counsel for the American Association of Christian Schools. In July of 2008, Mr. Cummings became the second Head of School in the history of Athens Christian School. Mr. Cummings is married to Michelle Hebert Cummings from Kenner, Louisiana, and has four sons, Joshua, Elijah, Titus, and Seth.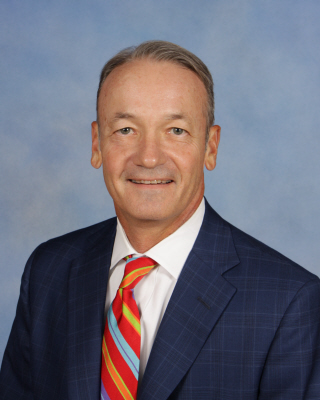 Steve Cummings
Head of School
Degrees
College

Bob Jones University

(1984)

Post-graduate

UGA School of Law

(1987)
WEEKLY COLUMN
03/18/19
ACS SENIOR IS STAR STUDENT FOR CLARKE COUNTY - ACS Senior Philip Schroeder is Clarke County's newest STAR student. This esteemed honor is given each year to the student in Clarke County with the highest SAT score. Philip received his award at the Athens Rotary Club this past Wednesday.
The STAR program (short for "Student Teacher Achievement Recognition") is sponsored by the Professional Association of Georgia Educators. Philip will go on to compete with other STAR students throughout the State for regional and statewide honors.
Philip chose ACS Chemistry teacher Rhonda Herring as his STAR teacher. Mrs. Herring gave a rousing speech at the Rotary Club acknowledging Philip's accomplishments. Congrats to both of these outstanding members of the ACS family!
03/08/19
GHSA LITERARY WINNERS! - Congratulations to several ACS students who recently participated in the GHSA Area 4 Literary Competition, and will now be heading to the State Literary Competition later this month.
Freshman Molly Brown, Junior Camilla Long, and Senior Tava King took 1st place in Girls Trio, while Freshman Vince Araujo, and Seniors Clayton Hall, Jacob McIntyre and Luke Smith took 1st in Boys Quartet. Tava also took 2nd place in Girls Solo, and will advance to State in that category.
Congrats to these young people and to Choral Director Heather Pillsbury for their excellent showing this year. We could not be more proud of the way this group has used their talents to bring honor to God.
03/01/19
ORDER IN THE COURT! - CONGRATULATIONS goes out to the Athens Christian School Mock Trial Team for their fantastic performance in the District IV Competition in Cumming, Georgia this past Saturday. The Eagles were 4 points away from being one of the final 8 teams in the State, losing in the District Championship, 602-599.
In addition to a great team finish, ACS earned several individual awards. Seniors Jacob McIntyre and Clayton Hall both won two Best Witness Awards, while Junior Lydia Anne Mitchell also received a Best Witness Award. In addition, Senior Luke Smith collected two Outstanding Lawyer Awards.
Thanks to Supervisor Scott Crawford for all of his hard work, and a "great job" to all of our student participants!