HEAD OF SCHOOL'S CORNER
Steve Cummings is a 1981 graduate of Athens Christian School, and the youngest son of ACS Founders, Drs. Buhl and Lois Cummings. In 1984, Mr. Cummings graduated with a Bachelor's degree in Social Studies Education from Bob Jones University, and in 1987, obtained his Juris Doctor degree from The University of Georgia School of Law. Following a two-year, federal judicial clerkship, Mr. Cummings practiced law in Atlanta and Athens from 1989 until July, 2008, and served as Legal Counsel for the American Association of Christian Schools. In July of 2008, Mr. Cummings became the second Head of School in the history of Athens Christian School. Mr. Cummings is married to Michelle Hebert Cummings from Kenner, Louisiana, and has four sons, Joshua, Elijah, Titus, and Seth.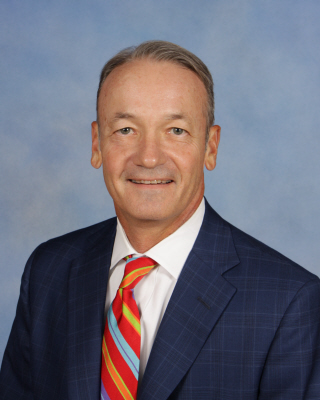 Steve Cummings
Head of School
Degrees
College

Bob Jones University

(1984)

Post-graduate

UGA School of Law

(1987)
WEEKLY COLUMN
05/24/19
CONGRATS, CLASS OF 2019! This past Saturday we said farewell to an extremely gifted group of Seniors from the Class of 2019. These talented and hardworking students are headed to colleges and universities throughout the U.S. to continue their education.
This unique class was awarded more than $2.5 million in academic and athletic scholarship money. But even more impressive is the fact that an amazing 70% of this year's class qualified for Zell Miller or Hope Scholarships!
In addition to remarks by Valedictorian, Philip Schroeder, and Salutatorian, True Foley, six Seniors gave personal testimonies about their relationship with God and their years at ACS. We are so proud of our Seniors and know they will do great things!
05/17/19
MOCK TRIAL TEAM INVITED TO NATIONALS! - The Athens Christian School Mock Trial Team has received a special invitation to participate in this year's National High School Mock Trial Championship. This marks the first time in school history that the ACS Mock Trial Team will be competing at Nationals.
The National Mock Trial Championship is made up of State Champions from 46 States. Athens Christian received a special invitation after one of the State Champions was forced to withdraw from this year's competition.
Athens will serve as the host city for this year's event. The fun will begin on May 16, with competition days on Friday and Saturday. Congrats to the Mock Trial Team! We wish you the best this weekend!
05/10/19
CELEBRATING THE ARTS - This week we will enjoy our wonderful Spring Concert, presented by the Middle School and High School Bands and Choirs at ACS. Over 75 musicians will join together to bless us with their talent.
The Concert this year will have a Scottish theme. Among other numbers, the Choirs will perform Loch Lomond and Scotland the Brave, while our High School Concert Band will perform Scottish March, Irish Suite, and selections from Lincolnshire Posy by Percy Grainger.
A special thanks goes out to our Director of Choirs, Mrs. Heather Pillsbury, and to our Director of Bands, Mr. Nathan Pillsbury, who put in so much work for this night. You've done a great job and made our School proud!
05/03/19
NEWSIES! - The Athens Christian School Drama Department proudly presents Newsies on May 2, 3 and 4 at the ACS Drama Center. All productions begin at 7:00 p.m. and are open to the public.
Sophomore Noah Walker will play Jack "Cowboy" Kelly, the newspaper delivery man who brought the problem of child labor to light in New York City in the late 1800's.
Thanks to the many faculty members and parent volunteers who put in so many hours on this performance, especially Play Director Kathy Dickinson and Choreographer Michelle Cummings. Also, a special thanks to parent Lee Naylor and his crew who did a great job constructing the set. We're looking forward to a great show!