HEAD OF SCHOOL'S CORNER
Steve Cummings is a 1981 graduate of Athens Christian School, and the youngest son of ACS Founders, Drs. Buhl and Lois Cummings. In 1984, Mr. Cummings graduated with a Bachelor's degree in Social Studies Education from Bob Jones University, and in 1987, obtained his Juris Doctor degree from The University of Georgia School of Law. Following a two-year, federal judicial clerkship, Mr. Cummings practiced law in Atlanta and Athens from 1989 until July, 2008, and served as Legal Counsel for the American Association of Christian Schools. In July of 2008, Mr. Cummings became the second Head of School in the history of Athens Christian School. Mr. Cummings is married to Michelle Hebert Cummings from Kenner, Louisiana, and has four sons, Joshua, Elijah, Titus, and Seth.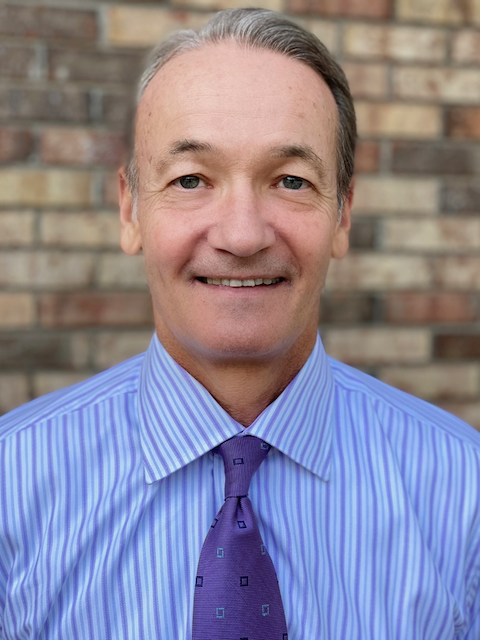 Steve Cummings
Head of School
Degrees
College

Bob Jones University

(1984)

Post-graduate

UGA School of Law

(1987)
WEEKLY COLUMN
10/15/21

THE SOCIAL DILEMMA - If you haven't seen this documentary-drama hybrid on Netflix, you should. It is an eye-opening series of interviews with Silicon Valley engineers who designed the technologies they now fear.
Why are these engineers sounding the alarm? Because social media companies are attempting to rewire the human brain by collecting mounds of data on us, and then pushing ads, videos, and other information to us through our phones.
The scariest part raised the question of whether humans will be able to discern actual truth if we are addicted to social media. With so much false information on the internet, it's easy to go down the "rabbit hole" of buying into your own "truth," even if it is a lie.
10/08/21
HOMECOMING AT ACS - We had a fantastic Homecoming Week this past week. The ACS Class of 1981 made it a celebratory weekend as they hosted a large dinner on Saturday evening commemorating their 40th anniversary.
The halftime ceremony for our Homecoming Court was beautifully done. Congratulations to Lydia Forston who was crowned our Homecoming Queen, and to Abby Marchman who was our Runner-Up. Both of these young ladies have been at ACS for several years and are exemplary representatives of the School.
We also wanted to thank all the parents and other volunteers who did a lot of work behind the scenes to make this a memorable night for the School. We appreciate the great support we've always gotten from our wonderful parents!
10/01/21
AREA CHAMPS! - A big SHOUT OUT to our Junior and Senior FFA Land Judging Teams and to FFA Advisor, Mr. Jerry Taylor. These two teams recently finished 1st and 2nd at the Area Competition and have both qualified for the State Competition.
The Junior Team placed 1st with the following individual placings: Avery Haas 1st, Stephen Blackmon 4th, Thomas Hutton 6th and Piper Albeke 7th. The Senior Team placed 2nd, with Trey Taylor 2nd, Cody Aiken 5th, Bryson Jones 6th, and Emma Grace Hutton 8th.
Georgia FFA has over 42,000 members, so getting the opportunity to compete for a State Championship is a big deal. Best wishes as the ACS Land Judging Teams move on to State.
09/24/21
DR. BUHL - my father, the Founder of Athens Christian School, went home to be with the Lord this past Wednesday. If anyone deserved to be welcomed into Heaven with the words, "Well done, thou good and faithful servant", it was my dad.
My father was a pioneer in Christian education. When the Supreme Court removed prayer and the Bible from public education in the 1960's, my dad responded to God's call to start a Christian school. He was the heart and soul of ACS, and he impacted thousands of people in his lifetime.
He was also a true servant leader, and he wanted every single child at ACS to know Jesus. We miss you Dad, but we'll see you again one day.
9/11 - This coming Saturday marks the 20th anniversary of the 9/11 terrorist attacks.
The amazing stories from the aftermath of 9/11 impact us all, but one in particular caught my attention. Two days after the attack, a construction worker found a 17-foot high steel column and beam fused in the form of a cross among the rubble. In October, "the cross" was moved to the edge of the recovery site, where it stood as a symbol of faith and resilience for many.
As we remember this tragic day, let's thank God that we still have the freedom to worship. And may we never forget that, "Blessed is the nation whose God is the Lord."
09/03/21
STARTING WITH A RETREAT! We were excited to start the 2021-22 school year at ACS with spiritual retreats for our middle school and high school students. We took the students and faculty to a local camp where they enjoyed a variety of games and activities throughout the day, and were encouraged to have a relationship with God in the evening session.
Our theme for this year centers on the idea of living together in unity, and these retreats gave our students the chance to have fun together and bond in community. We can't think of a better way to start the year.
If you want an education that provides great academics with a Christian worldview, we invite you to check out ACS.
08/27/21
ACS HOSTS NE GA XC CHAMPIONSHIPS - This past Saturday, ACS hosted the Northeast Georgia Cross Country Championships, which has become one of the largest XC meets in the State. Over 1000 runners from 31 schools competed in 8 different middle school and high school races.
Congratulations to the ACS Boys team, as they won the Varsity race for A, AA, and AAA schools. The Eagles were paced by Race Champion Nathan Smith, and by Drew Beedle and Ali Nabulsi who both finished in the top 10. In addition, the Middle School Girls team finished 2nd overall, as 8th grader Ansley Moore finished 1st out of 115 runners.
Thanks to all the ACS volunteers who made this special event possible!
08/20/21
WELCOME, COACH BUSTLE - We are excited to welcome Coach Rickey Bustle as the new Head Football Coach at Athens Christian School.
Coach Bustle was a 3-year letterman at Clemson before beginning his coaching career. In 1995, he became the offensive coordinator at Virginia Tech where he coached Michael Vick and helped lead the Hokies to the 1999 National Championship game. He was also the Head Coach at the University of Louisiana-Lafayette from 2002-2010.
Coach Bustle and his wife relocated to Athens in 2015, and he has been coaching at the high school level since that time. Before coming to ACS, Coach Bustle served as the co-offensive coordinator and QBs coach at Clarke Central. We're looking forward to the upcoming season!
08/13/21
STILL THE GREATEST! - I believe that the biggest threat to our Country is coming from within. There are people in our Country who are actively trying to turn Americans against each other; actively trying to turn Americans against their Country; and actively trying to make EVERYTHING about race.
We still live in the greatest Country in the world. We have more diversity and more opportunity than any other country in existence. Even though we are not perfect, every person has the chance to succeed in the USA.
While many public schools are teaching a philosophy that tears at the fabric of America, we are teaching our students to love our Country. And, we are teaching our students to treasure our democracy.
08/06/21
YEAR 52! - The 2021-22 school year will be our 52nd year of ministry at Athens Christian School. The Lord has been so good to us during five decades of service.
Drs. Buhl and Lois Cummings founded ACS in 1970 with the vision of providing a "quality education in a Christian atmosphere." ACS was started as an alternative to public education after God was removed from public schools.
While many things have changed over 52 years, our commitment to providing a Biblically-based, rigorous education has remained the same. We are so thankful for what God has done for us during our long history, and we look forward with great enthusiasm to what He will continue to do through this ministry in the future.