HEAD OF SCHOOL'S CORNER
Steve Cummings is a 1981 graduate of Athens Christian School, and the youngest son of ACS Founders, Drs. Buhl and Lois Cummings. In 1984, Mr. Cummings graduated with a Bachelor's degree in Social Studies Education from Bob Jones University, and in 1987, obtained his Juris Doctor degree from The University of Georgia School of Law. Following a two-year, federal judicial clerkship, Mr. Cummings practiced law in Atlanta and Athens from 1989 until July, 2008, and served as Legal Counsel for the American Association of Christian Schools. In July of 2008, Mr. Cummings became the second Head of School in the history of Athens Christian School. Mr. Cummings is married to Michelle Hebert Cummings from Kenner, Louisiana, and has four sons, Joshua, Elijah, Titus, and Seth.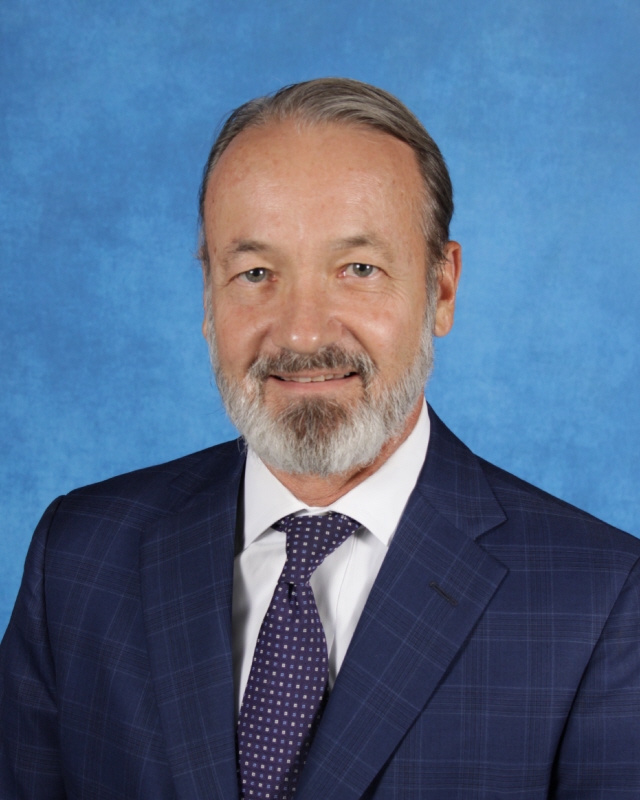 Steve Cummings
Head of School
Degrees
College

Bob Jones University

(1984)

Post-graduate

UGA School of Law

(1987)
WEEKLY COLUMN
03/20/20
FEAR NOT - All of us are being bombarded with news about COVID-19 these days. No doubt this is the biggest public safety challenge of our generation.
I am thankful for many experts, health professionals, and State and community leaders who are helping us navigate this challenge. As Believers, we want to take all necessary precautions, but we do NOT need to live in fear. Scripture provides answers for those who are struggling with anxiety.
Psalms 94 says, "when anxiety was great within me, your consolation brought me joy." And I Peter 5:7 says, "cast all your anxiety on Him because He cares for you." When you are feeling down, God reminds us to look up!
03/12/20
FFA AND LITERARY WINNERS! Congratulations to several ACS students who recently participated in Area Competitions and will now be heading to State Competitions later this month.
The Junior and Senior FFA Poultry Teams came in 1st and 2nd respectively in their Poultry Judging competitions, and both teams will now compete in the State finals at UGA. Team members include Cody Aiken, Nora Atkins, Bryson Jones, Sam Leavitt, Gabriel Hill, Emma Grace Hutton, Cord Lytle, and Terry Sellers.
In addition, the ACS Boys Quartet placed second at the GHSA Area 4 Literary Competition, and they will also advance to State. The Quartet included Braden Byram, Zachary Colquitt, Tucker Rollins, and Noah Walker.
We wish all of you the best moving forward!
03/06/20
SIXTH GRADE TRIP - Our 6th graders head to Florida this week for their annual class trip to St. Augustine. One highlight of the trip is the famous Castillo de San Marcos, the oldest masonry fort in the continental United States. This fort, built by the Spanish in the 1670's, changed hands 6 times before being reclaimed by the United States government following the Civil War.
Our 6th graders will also see the Old Jail and the Pirate Museum, and will wrap up their trip with visits to Ripley's Believe It or Not Museum and the Kennedy Space Center.
Thanks to Middle School Principal Daniel Kempf and all those who will make this a memorable experience for our 6th grade classes.